preventative & curative
concrete
buildup removal
Robotic concrete build-up removal system for concrete mixertrucks to remove sticked concrete, mortar and hardened, buildup from the mixerdrum blades and drumwall.
The ReadyJet system is a semi-automatic high-pressure concrete removal system, operated by a certified operator. The system replaces human entry for the manual concrete removal job with jackhammer in this named confined space.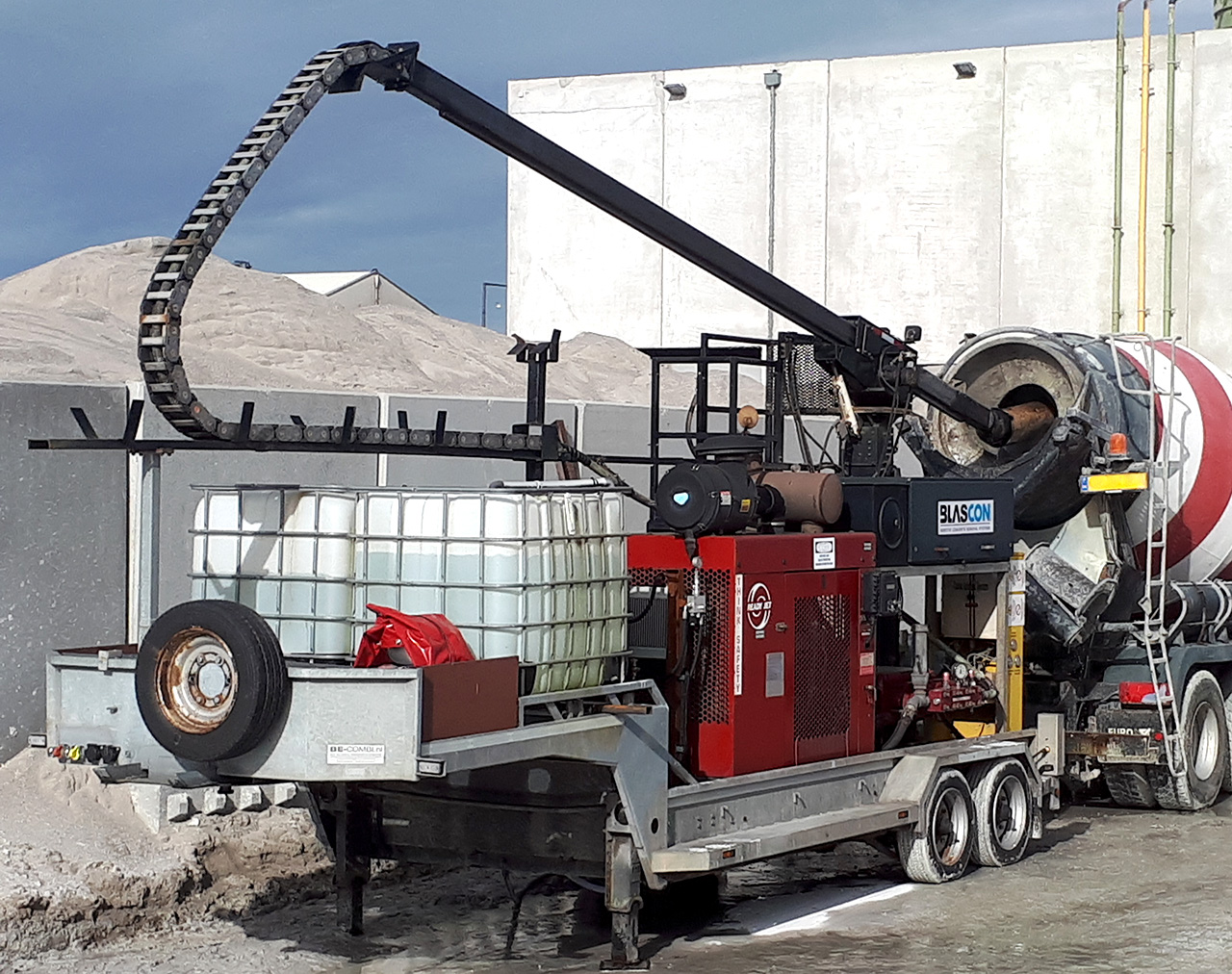 European ReadyJet G1 in operation, watch the small footprint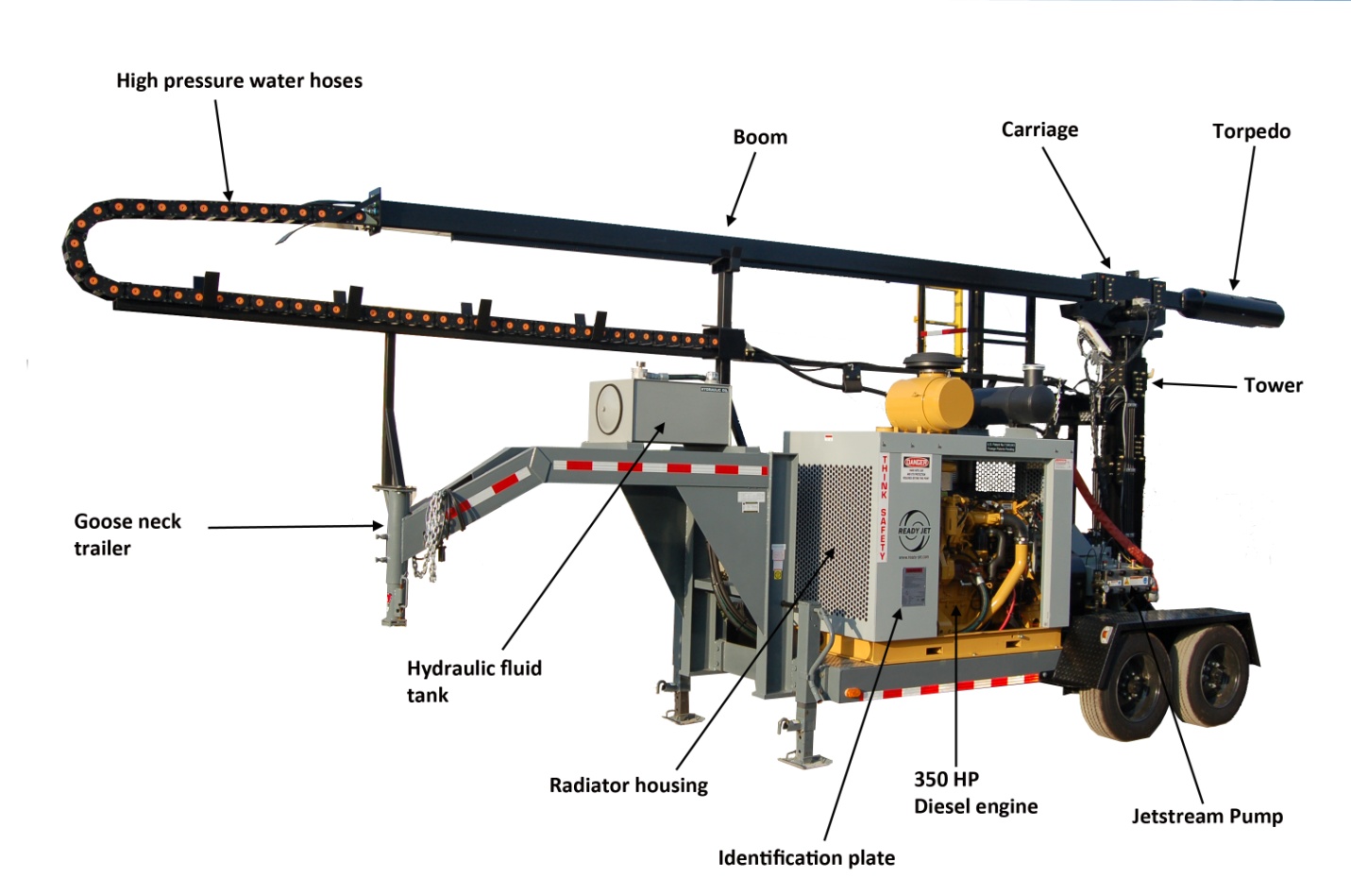 | | |
| --- | --- |
| MAIN ENGINE | Stage5, 350 HP, Diesel  |
| HIGH PRESSURE PUMP | Jetstream 4220 |
| BOOST PUMP | ACE FMC HYD-202 |
| CLUTCH | Logan LC 314 |
| HP HOSES | 1400 Bar |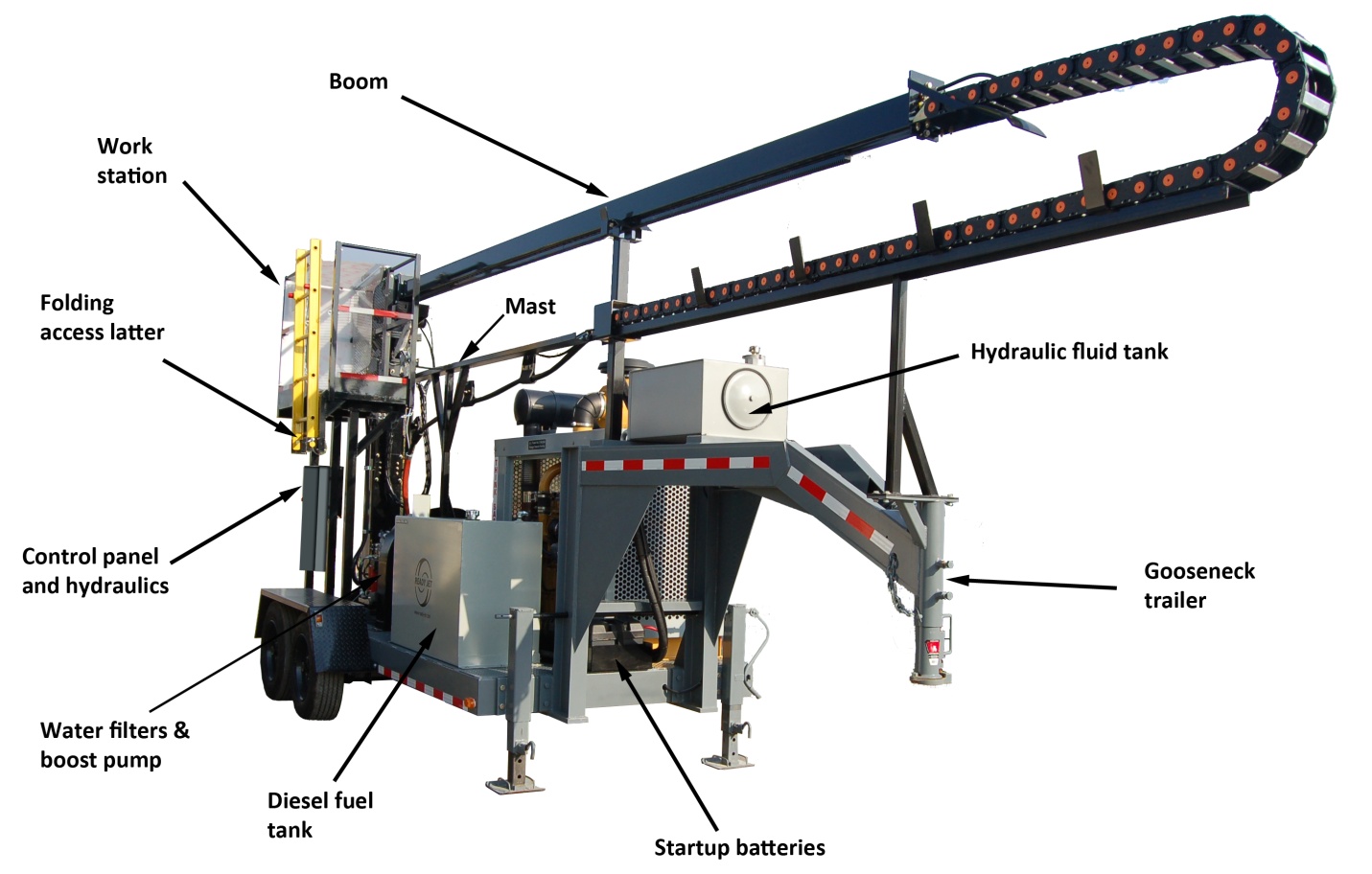 | | |
| --- | --- |
| HYDRAULIC MANIFOLD | SUN Hydraulics customized |
| FILTERS & HOUSING | FSI X-100 25&5 micron |
| REMOTE CONTROL | Scanreco customized |
| CONTROL PANEL | Wachendorf OPUS A3 |
| | |
Main goal for development of the ReadyJet is to prevent people entering the confined space of the mixerdrum. The system is developed as a curative method for robotic concrete buildup removal.  The first generation ReadyJet machines are relay steered, actuating solenoid direct acting valves for hydraulic machine functions. The system is operated through a wireless remote control offering the operator to stay safe during operations.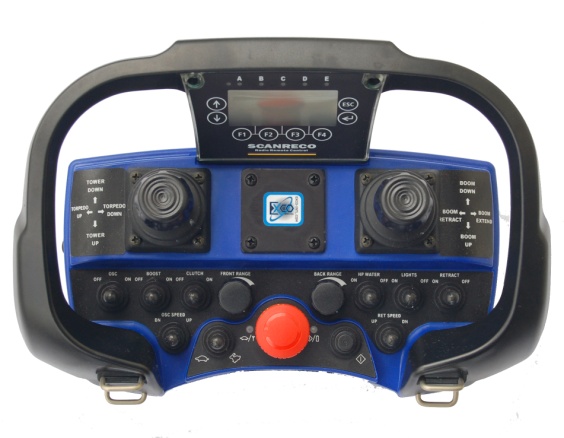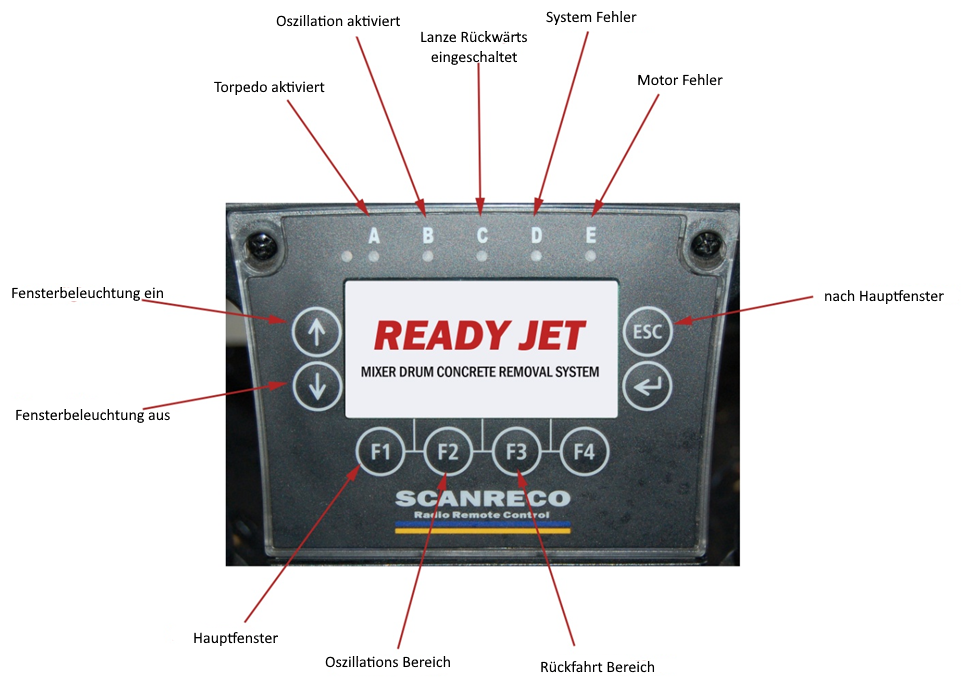 While the first generation ReadJet was developed as a curative method, the third generation ReadyJet is as a PLC steered machine useable for both methods, preventative as well as curative. the ReadyJet G3 is also offering more operator friendly solutions because of the PLC steering. The PLC steering actuates proportional valves and direct acting valves for all ReadyJet functions. All functions of the machine can be operated from the wireless remote controll which is equipped with a screen for easy function checks. The 2020 G3 CE-marked machines are equipped with diesel engines complying with the latest exhaust requirements Tier4 Final (US) / Stage5 (Europe).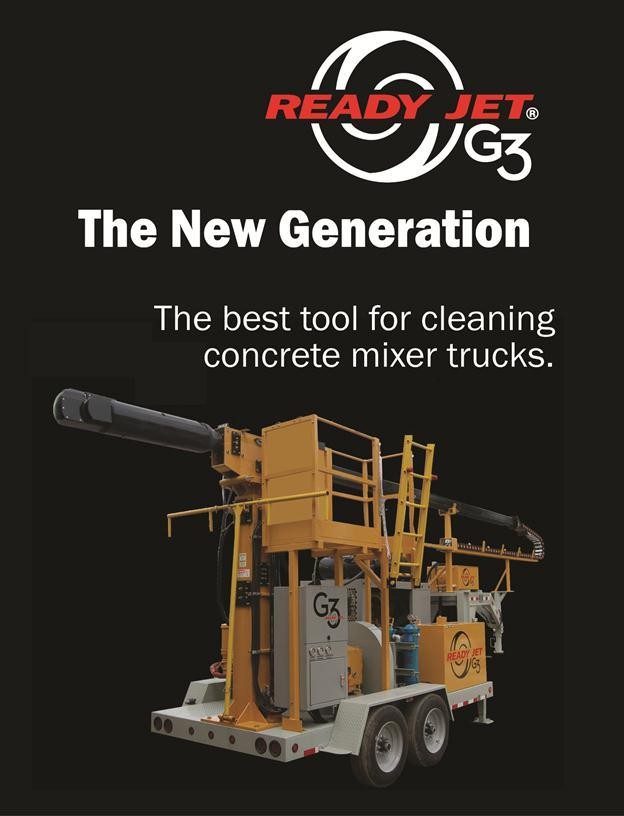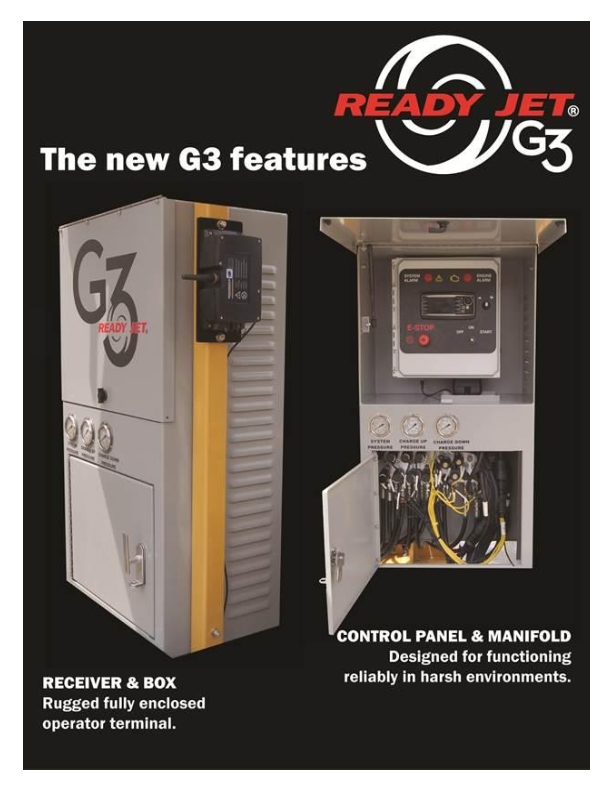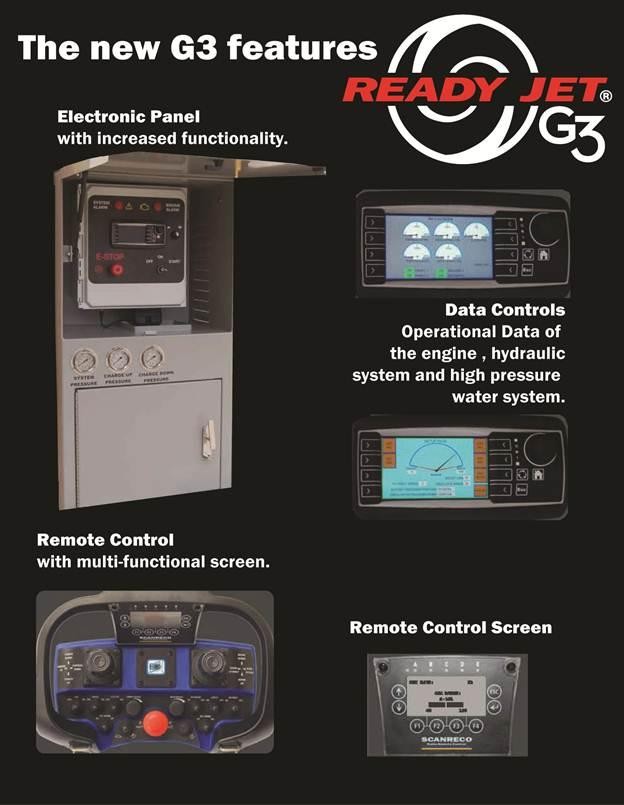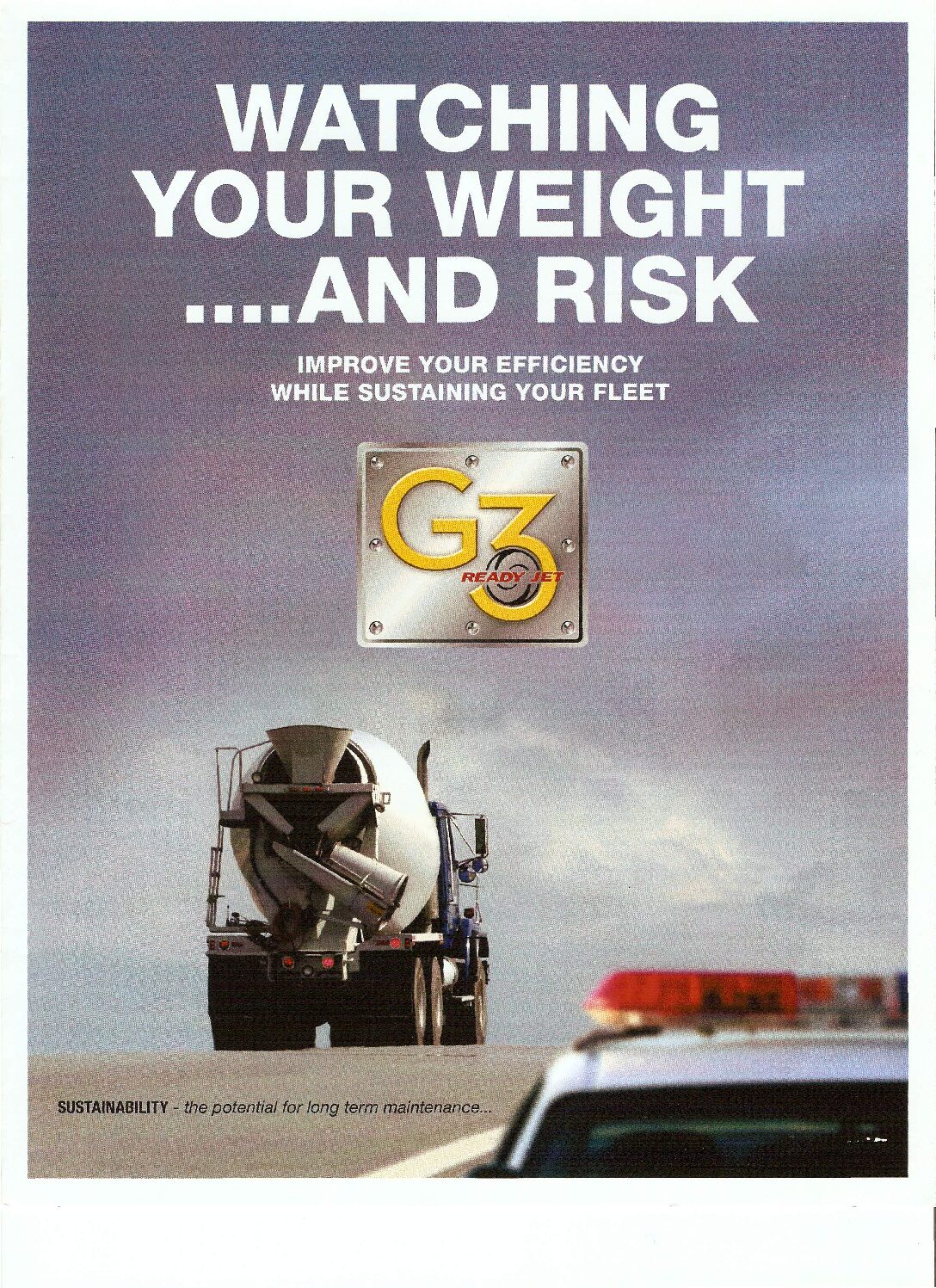 ReadyJet G3 BUILDUP PREVENTION & REMOVAL FEATURES
Adjustable and PLC steered features of the ReadyJet G3 result in buildup prevention & buildup removal usability
INTERVAL
CLEANING ART
TIME (9m3 drum)
OSCILLATION 
WATERPRESSURE
Feature 1
Daily
prevention
15 minutes
35° range
250 Bar
Feature 2
Weekly
prevention
25 minutes
60° range
500 Bar
Feature 3
Monthly
removal
35 minutes
90° range
900 Bar
Feature 4
Yearly
removal
70 minutes
150° range
1385 Bar
Safety
Robotic concrete removal from confined space of mixerdrum preventing human entry
Automatic
semi-automatic system operated through wireless remote controll
Quick
Quick removal process,
Average removal time 45-70 minutes
Certified Operater
Only a certified ReadyJet operator is allowed to operate this machine. 
wireless robotic concrete drum buildup washout & removal
Stationsstraat 5A
NL – 7573 AT  Oldenzaal
Phone: +31 625 307 807
Email: info@blascon.com
Büro und Lieferung
Twentestrasse 2
D – 48527  Nordhorn
Telefon: +49 1520 6273 901
Email: info@blascon.com