concrete truck patented mixer drum 3-point scales
Loadman scale is a 3-point real-time mixer drum weighing system that constantly indicates the weight of the drum. So with an empty drum only the weight of the drum. In the case of a mixer drum loaded with concrete, the weight of the drum and the load.
MEASURING LOAD & DISCHARGE VOLUME  Extremely precise to measure the load but also the amount of concrete discharged. Easy with partial loads. Also easy with return loads and possible additional loading.
Supporting the work of:
– Driver of a mixertruck
– Concrete batcher
– Logistics and fleet management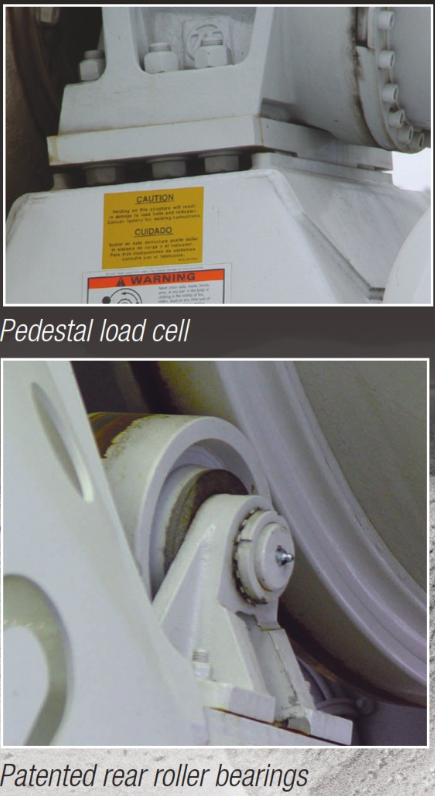 IDENTIFY
precise volume & weight of:
– loaded fresh concrete
– concrete delivered by partial discharge
– carry-back concrete
– concrete buildup
INCREASE PROFITS:
– no credit invoices "delivered volumes"
– reuse of precise known "carry-back concrete" volume
– "wear & tear" diminished
– no fines for overloading
PREVENT:
– "overload"
– "delivered volume" issues with customers – concrete residue buildup forming
– wear & tear" while buildup monitored 
Being able to track loads by weight in real time and determine the exact amount of concrete loaded, delivered and returned, as well as the location of the mixer truck in real time. The quantity of caked residual concrete is easy and constant to determine.
LoadMan® built-in weighing scale for concrete mixer drums that only weighs the weight of the drum and the weight of the drum with contents. The quantity of caked residual concrete is therefore also easy to determine at any time.
Loadman 3-point weighing system indicates in real time the exact quantity of loaded, delivered, returned concrete mortar. Because the quantity of caked residual concrete can be determined constantly, overloading can be prevented at all times.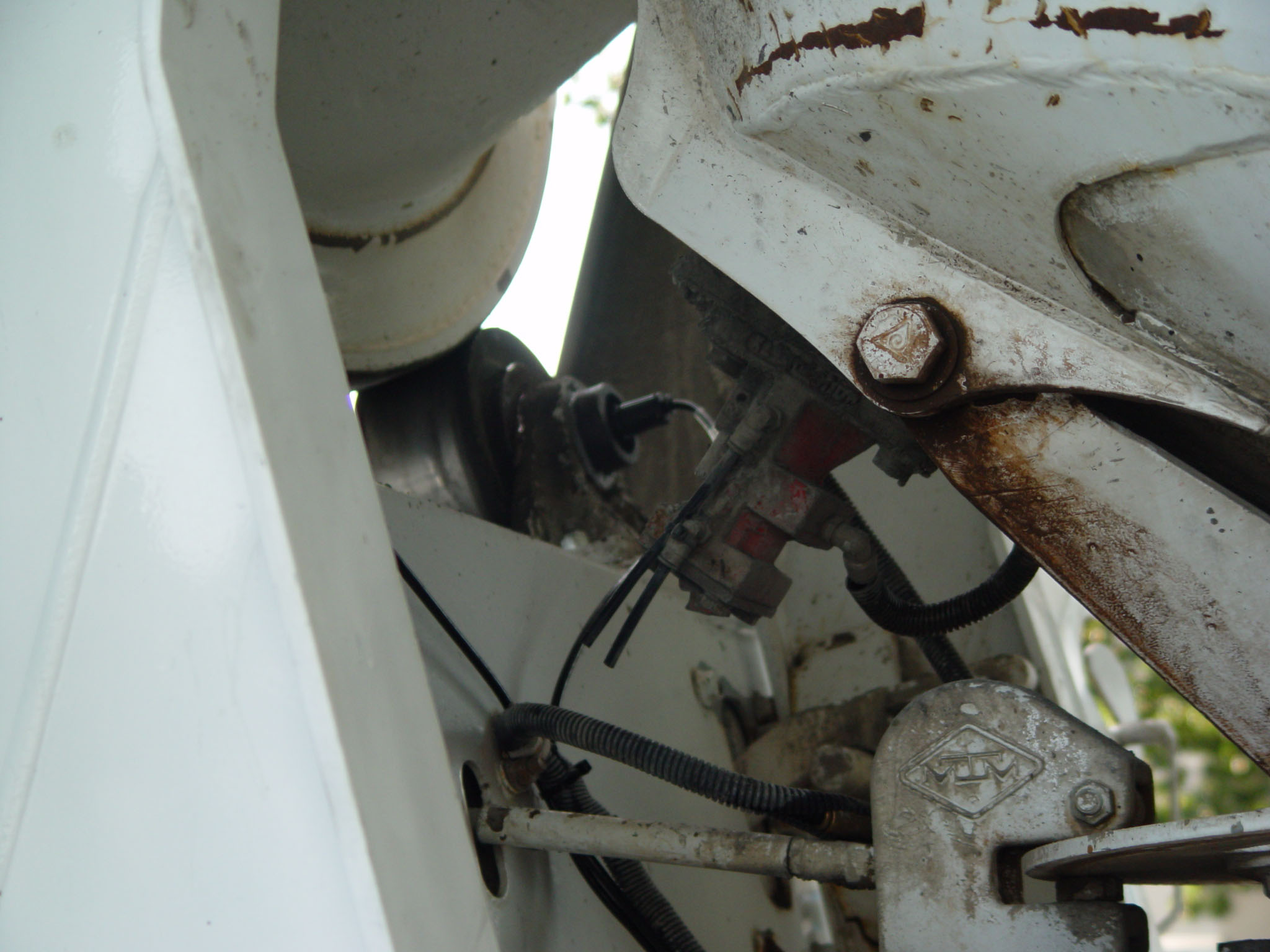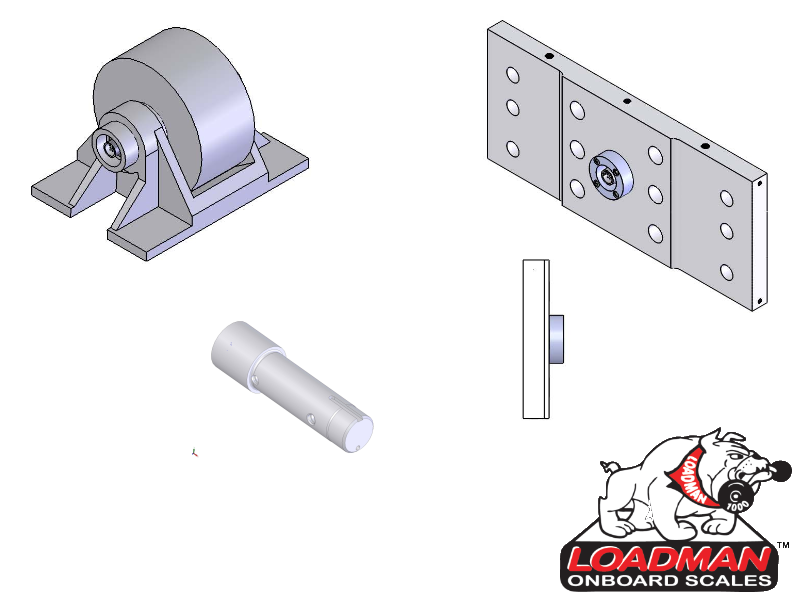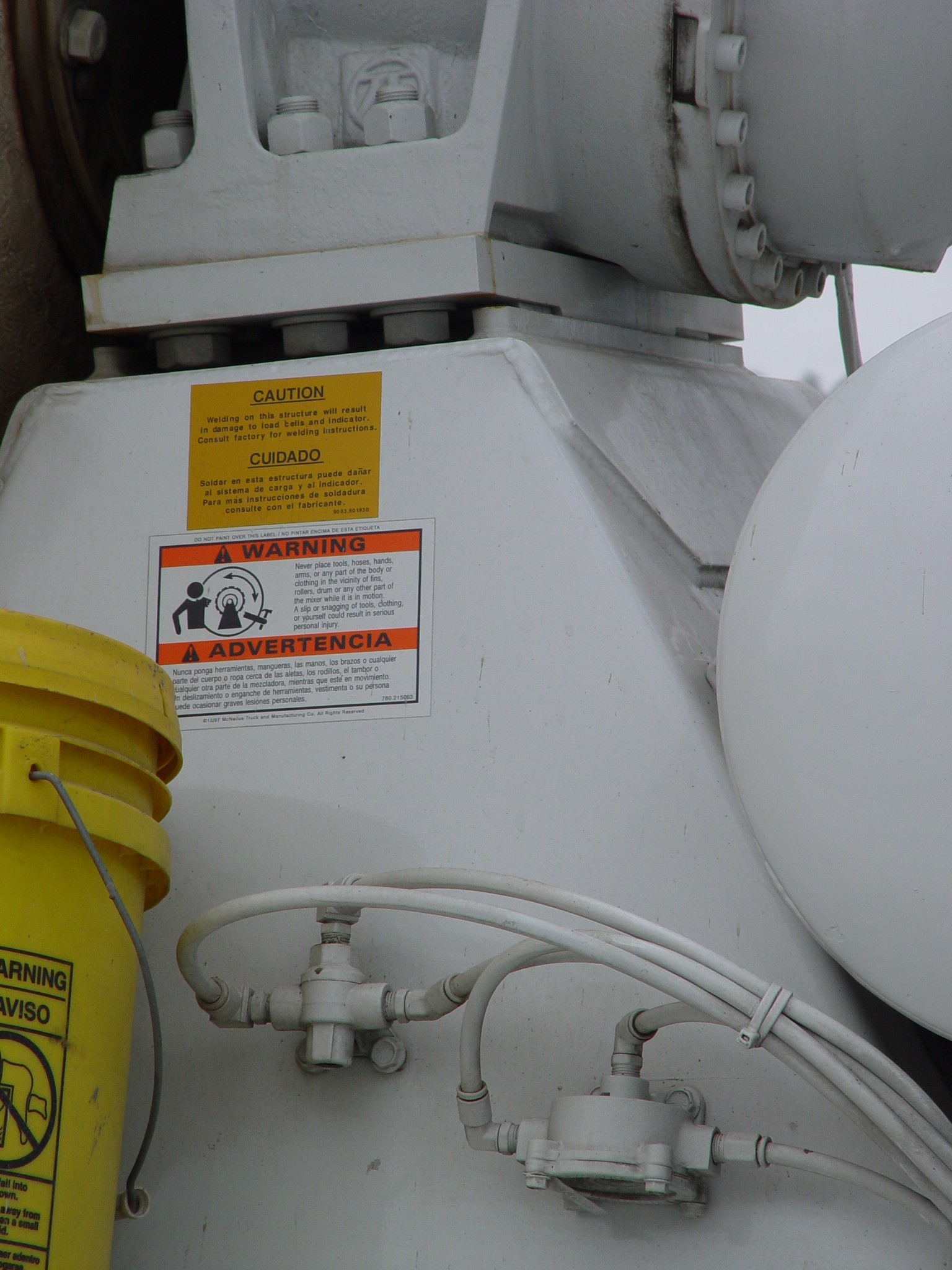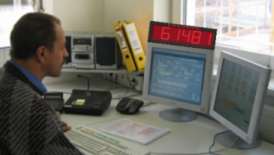 At the end of the day it's all about the optimal ratio between delivered concrete volumes and costs. The LoadMan weighing scale delivers superior performance, allowing the mixertruck and load to be monitored for weight in real time. Data that can be read remotely in real time include: loaded volumes, delivered volumes, trip distances, number of trips, mixer truck location, driver times and other critical information.

Digital
Technology
Data can be read remotely by the driver as well as by the batcher and fleet manager. Digital possibilities such as mobile internet, wifi and bluetooth can be used for this purpose.

Patented Digital Encoder
Designed for superior temperature stability from -20° F to +140° F. Immune to moisture and EMI problems associated with analog systems.

Load Management Software
Storage of real-time data and reports with delivery history enable timely and profitable and/or cost-saving business decisions
profitable real-time drum / agitator weight monitoring
Stationsstraat 5A
NL – 7573 AT  Oldenzaal
Phone: +31 625 307 807
Email: info@blascon.com
Büro und Lieferung
Twentestrasse 2
D – 48527  Nordhorn
Telefon: +49 1520 6273 901
Email: info@blascon.com